Are you tired of your 9-5 job and looking for a more flexible and satisfying way to earn a living?
Finding a remote job that allows you to work from the comfort of your own home and setting your own schedule is one way to achieve this. There are many kinds of remote jobs but the ones that I like the most are transcription jobs. In this blog post, you will learn how to become a transcriptionist in 2023 even if you have no experience.
As someone who earns a living online, I know how hard it is to make your first dollar online. This is the reason why I want to show you how to become a transcriptionist. Being a transcriptionist is somehow easy compared to most online side hustles. Can you listen attentively and type? That's all you need to get started.
Do you want to become a transcriptionist?
If so, there are a few essential skills and requirements you must meet. With the right tools and training, you'll be a transcriptionist in no time. In this blog post, I'll go over everything you need to know to become a transcriptionist. Whether you're just starting out or looking to advance your transcription career, this guide has you covered. So, let's dive in!
You may also like:
What is a transcriptionist?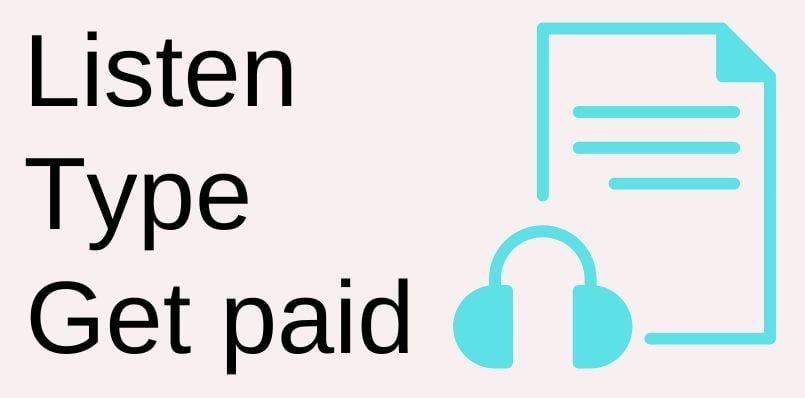 A transcriptionist is someone who converts audio and video recordings into written text. This involves listening to audio/video recordings and typing out what is said. Transcriptionists must have excellent listening and typing skills, attention to detail, and computer literacy to accurately convert audio to text.
The written document is called a transcript which can be used for a variety of purposes, including legal and medical documentation or closed captions for videos. Transcription is critical in many industries, including healthcare, legal, finance, media, and education.
What does a transcriptionist do?
A Transcriptionist is a person who creates written documents known as transcripts from audio or video recordings. It requires paying extra attention to ensure accuracy. Transcriptionists work on a variety of recordings, which may include;
Interviews
Podcasts
Meetings
TV shows
Legal files
Medical files
Phone calls
Lectures
I could go on and on about what a transcriptionist does, but the most important thing to remember is that regardless of the industry, a transcriptionist converts audio/video into text. Transcriptionists also proofread and edit their transcripts to ensure accuracy.
All transcribed documents serve different purposes based on the industry. For instance, a transcribed court document might serve as a reference in the future for legal professionals. A captioned TV show would enable deaf people to enjoy the show even if they can't hear what is being said. Transcribed medical files can help doctors keep track of and remember the patient's medical history. These are just a few of the many uses of transcription.
Benefits of being a Transcriptionist
At the beginning of this post, I posed a question; Are you tired of your 9-5 job and looking for a more flexible and satisfying way to earn a living?
If your answer was yes, let's discuss some of the benefits of being a transcriptionist. Being a remote transcriptionist has many benefits. Here are some of the benefits:
Flexibility: Transcription jobs are often done remotely and on a flexible schedule, making them an excellent choice for those with demanding schedules, such as students or stay-at-home parents.
Good earning potential: Transcription work offers a good earning opportunity, especially for those with a bit of experience. Transcriptionists make around $12 on average, with beginners starting at $3 and experienced transcribers earning around $22 per hour. Medical and legal transcriptionists, on the other hand, can make as much as $40 per hour of transcribed audio.
Low entry barriers: All you need to get started is a computer, a reliable internet connection, and a free transcription software. You must also have basic transcription skills, such as listening and typing. That's it; you're ready to go.
Exposure to a variety of information: As a transcriptionist, you will have the opportunity to work on a variety of subjects, ranging from medical to legal to finance. This will broaden your knowledge of various topics.
Career advancement: As you gain experience, you can specialize in a specific industry or type of transcription, which can lead to career advancements and higher-paying job opportunities.
Work from anywhere: Transcription jobs allow one to work from anywhere and at any time.
Possibility of establishing your own business: Starting your own transcription business is a viable option for those who are business-minded, thanks to the low start-up costs and demand for transcription services.
Overall, working as a transcriptionist is a very rewarding and flexible career with numerous opportunities.
Four Types of transcriptionists
There are various types of transcriptionists, each focusing on one industry. Here are the four main types:
1 General transcriptionist
A general transcriptionist is someone who transcribes a wide range of audio and video content regardless of the industry. General transcriptionists may transcribe interviews, phone calls, webinars, podcasts, and meetings from a variety of industries, including media, finance, entertainment, education, and marketing.
Most transcriptionists begin here because there are few requirements to get started. The pay is low in comparison to other types of transcription, but the work isn't so hard either.
2 Medical transcriptionist
A medical transcriptionist is a professional who listens to audio recordings made by healthcare professionals and converts them into written documents. The documents produced are used by healthcare providers for a variety of purposes, including diagnosis, treatment, and billing.
To work as a medical transcriptionist, you must be familiar with medical terminology, anatomy, and physiology. You must also be able to understand various accents. Most medical transcription jobs require having a high school diploma and getting a medical transcription certificate or an associate degree.
According to data gathered by Indeed.com; Medical transcriptionists in the US make $17.10 per hour on average.
Medical transcriptionists can work in hospitals, clinics, and doctor's offices, or may work from home as independent contractors.
3 Legal transcriptionist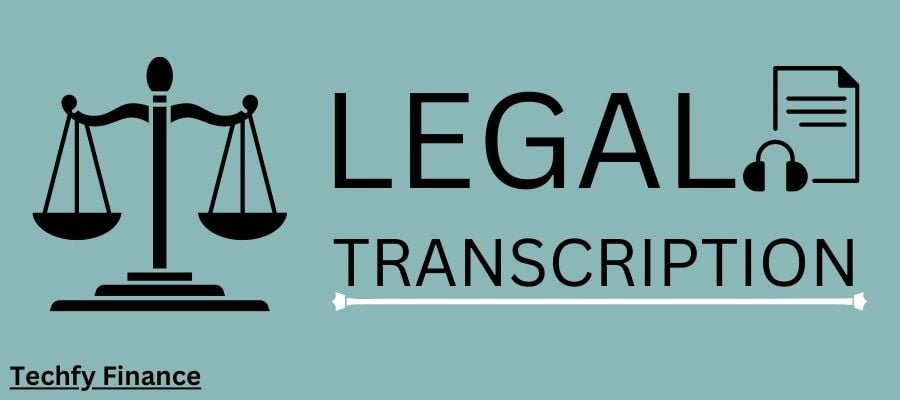 A legal transcriptionist is a professional who converts legal recordings such as court proceedings, depositions, pleadings, legal memos, and contracts into written documents. Legal transcriptionists contribute significantly to the legal profession by providing accurate and timely written records. Transcripts produced may be used for a variety of reasons such as coming up with contracts, litigation and research or may be used as references by lawyers, judges and other legal professionals.
While some transcription companies do not require experience or certification when hiring, most require having a certificate in legal transcription or a related field.
Legal transcription jobs are among the highest-paying transcription jobs; here are the 17 best legal transcription jobs.
4 Captioner
A captioner is someone who creates video captions or subtitles. Captions are writings usually displayed at the bottom of the screen which is the written version of what is being spoken in the video. Captions allow deaf people to follow the dialogue or narration of the content. Captions also help capture people's attention.
There is no huge difference between a captioner and a transcriptionist. The only main difference is that captioners only transcribe video content. Captioners may work in the media, entertainment, or education industries providing hearing-impaired people with the chance to understand and enjoy video content.
Captioners may work for broadcasting companies, post-production studios, transcription companies, or remotely as freelancers.
How much do transcriptionists make?
The amount that transcriptionists can earn varies depending on various factors, including their experience level, type of transcription, and location. Transcriptionists in the United States for instance earn an average of $19.01 per hour, with the lower end being $11.85 and the higher end being $30.51.

However, most remote transcriptionists are paid based on work output, not the time spent transcribing.
Freelance transcriptionists typically charge per audio minute or per page of work done, and rates vary depending on the type of work, difficulty level, and expected turnaround time. Generally, remote transcriptionists can expect to earn between $0.20 and $3.00 per audio minute, with experienced transcriptionists earning closer to $3.
What you need to become a transcriptionist
Most people think that transcription jobs are just about listening and typing. True, but there's more to it. Even though transcription is typically easy, there are a few things you must do to be successful as a transcriptionist. Some of these things include learning fundamental skills, acquiring the necessary equipment and tools, and enrolling in online transcription courses. Here are a few things you'll need to be a successful transcriptionist.
Skills
Listening and typing skills are enough to get you started as a transcriptionist. But to even earn more money with transcription jobs you need to acquire a unique set of skills. Here are essential skills you must have to be a good transcriptionist:
Excellent listening skills: As a transcriptionist, you must be a good listener. You should be able to understand various accents and speech patterns. When it comes to accurate transcription, listening skills are crucial. To improve your listening skills, you must listen to and transcribe a variety of audio recordings.
Typing speed and accuracy: Transcription work requires you to type quickly and accurately. Many people focus on speed, but accuracy is equally important. Online typing exercises can help you improve your typing speed and accuracy.
Attention to detail: When it comes to transcription work, precision is essential. You must be able to focus on details and transcribe the audio recording word for word. You must also ensure that your transcript is error-free in terms of spelling and grammar.
Proofreading and research: It's important to edit your transcripts before submitting them. You must also have the skill to conduct research when transcribing; Google names and phrases you're unfamiliar with to get the exact spellings.
Computer literacy: As a transcriptionist, you must be familiar with various computer software programs; You must know how to use Microsoft Word, Microsoft Excel, and transcription software programs. Even having basic computer skills such as creating, saving, and transferring files can be very useful.
Time management: Transcription work involves meeting tight deadlines, so you must be able to work effectively and efficiently. You must be able to manage your workload, meet deadlines, and manage your time effectively.
Communication skills: Transcriptionists must be able to communicate effectively with clients, whether by email, phone, or chat. As a transcriptionist, you must be able to understand job requirements, ask questions, and keep clients updated on the status of their projects. You should also be open to feedback and suggestions.
Transcription equipment and software
To transcribe, you will need certain equipment and software programs that will enable you to be more accurate and quick. Some of these tools and equipment are not a must but will make the transcription process much easier for you. Here are the essential tools and equipment you'll need:
Computer: To work as a transcriptionist, having a computer is a must. You'll need a reliable laptop or desktop computer, but a desktop may be preferable for long hours of work because it's more comfortable to work with.
Foot pedal: Having a foot pedal is optional, but it is a very useful tool for controlling audio playback without using your hands. This means you can concentrate on typing and transcribing while using your foot to pause, rewind, and play the audio file.
Headphones: A good pair of headphones is recommended when transcribing. If you transcribe in a noisy environment, you must buy headphones with noise-cancellation features.
Internet connection: You'll need a fast and reliable internet connection when working. This is necessary for communicating with clients, sending and receiving files, researching topics, and overall transcribing.
Transcription Software: To transcribe audio files more efficiently, you'll need a transcription software. Popular transcription software options include Express Scribe, InqScribe, and Transcriber Pro. These tools enable you to play, pause, rewind, slow, and control audio files. They also allow you to create keyboard shortcuts and add timestamps to your transcripts.
Text Editor: You will definitely need a text editor when transcribing, especially when transcribing offline. You may need to use text editors like Microsoft Word, Google Docs, and LibreOffice. Some transcription companies have their own text editors. A text editor is simply a software that you will use to create and edit your transcripts.
You'll be able to transcribe audio files more efficiently and accurately if you invest in the right equipment and software, which will allow you to earn more money as a transcriptionist.
Transcription training and courses
While it is possible to become a transcriptionist without any formal training, taking transcription courses can help you develop the necessary skills to succeed as a transcriptionist. Here are some online transcription courses to consider:
This is a free short course created by Transcribe Anywhere meant to introduce people to transcription. This course is suitable for people who want to work from simply using their typing and listening skills. The course is very basic it only consists of 7 simple lessons to get you started as a transcriptionist. Since it's free, I recommend checking it out at Transcribe Anywhere.
There are plenty of transcription courses on Udemy that can take you from knowing nothing to being a pro transcriptionist. Most of these courses are very cheap compared to what you get by taking the course.
One transcription course on Udemy that I like in particular is Transcription skills – Learn beginning to advanced skills. This is Udemy's most popular transcription course. This course has been completed by 10,000 students and has received an excellent rating of 4.5. The course is very short, but it will get you going.
Just like on Udemy, you can find amazing transcription courses on Skillshare. Skillshare is a learning platform where people can subscribe monthly or yearly to have access to all the courses on the platform.
There are many courses, but I recommend checking out this transcription course by Amanda; Step-by-step transcription from home – start a new career.
Transcribe Anywhere offers two comprehensive courses that can teach everything you need to about being a transcriptionist. Moreover, by taking these courses you will become a certified transcriptionist and be able to apply for higher-paying jobs.
General transcription: theory and practice; This is a transcription course by Transcribe Anywhere that will teach you everything you need to know about general transcription in just 2 to 4 months. The course costs $497, or you can pay in installments at $125 every four months.
Legal transcription: theory and practice; If you are interested in becoming a legal transcriptionist, taking this course will take you from knowing nothing to becoming a professional legal transcriptionist in a matter of 4 to 6 months. It is probably the best legal transcription course you can find, and it costs around $597 or $150 every four months.
On-the-job training
Another option is to acquire transcription skills on the job. You can begin by looking for entry-level transcription jobs that provide on-the-job training. Many transcription companies do not require certification or experience when hiring; some of them are listed below. Start working for such companies; you will gradually gain transcription skills.
7 Steps to becoming a transcriptionist
Everything we've talked about up to this point will be extremely helpful in your quest to become a transcriptionist.
You may be wondering what exactly you need to do to become a transcriptionist. In other words, if you're looking for the exact steps you need to take to become a transcriptionist. There are several things you can do, but here are the seven steps you must take to become a transcriptionist:
1. Decide to become a transcriptionist
The most important step is to decide if you want to work as a transcriptionist. Weigh the benefits and drawbacks of working as a transcriptionist to see if it's right for you. Most people fail to become transcriptionists because they oversimplify transcribers' work in their minds, and when things do not go as planned, they quit.
2. Determine the type of transcriptionist you want to be
As previously discussed, there are various types of transcription work, each requiring a unique set of skills and expertise. Determine which type of transcription work is a good fit for your interests and skills.
General transcriptionists, however, have more job opportunities than specialized transcriptionists. So, if you choose to begin as a general transcriptionist, you may easily find work.
3. Acquire necessary transcription skills
There are basic transcription skills that you can do without if you want to become a transcriptionist. Two of the most needed skills are listening and typing. So if you are not fast at typing, ensure that you become a faster and more accurate typist by practicing listening and typing.
As mentioned before being a transcriptionist is not just about listening and typing, there's more to it. Therefore, ensure that you get all the necessary skills to make transcription work much easy for you. But if you have a computer and can attentively listen and type, you are good to get started.
4. Get familiar with industry-specific terminology
You will need to be familiar with industry-specific terminology depending on your area of specialization. Legal transcriptionists, for example, must be well-versed in legal terminology and procedures. Medical transcriptionists, on the other hand, may need to be familiar with medical, anatomy, and physiology terminology.
This step is optional for those who want to start as general transcriptionists.
5. Prepare your CV
When applying for transcription jobs, do not use your general CV. Make sure your resume highlights the key skills required of a transcriptionist. I'm not telling you to lie, but your resume should indicate that you are a transcriptionist.
It should be noted that not all transcription companies require CVs, but if you are asked, it is a good idea to have one ready. The CV is simply an opportunity for you to demonstrate to the employer that you are the right person for the job.
6. Learn the company's transcription style guide
No matter how good a transcriptionist you are, it's recommended to go through the transcription guidelines of the company you wish to work for. Even though doing transcription work is simply converting speech to text, each company has a different set of transcription guidelines.
Some companies may require transcribing verbatim and yet others will tell you to make some corrections as you transcribe. So make sure that you read and understand the transcription guidelines of the company you want to apply to.
7. Apply for transcription jobs
Once you have gone through all the steps, you simply need to apply for transcription jobs. Most companies will require that you pass a number of tests as part of the application. The tests may include, grammar, spelling and transcription tests.
It's likely that your first job application won't be accepted. You need to apply to a number of companies to be able to find work. Once hired, you will be able to work as a transcriptionist.
Common challenges transcriptionists face and how to avoid them
Even for experienced transcriptionists, transcription work can be difficult. Here are some common challenges you may face as a transcriptionist and tips on how to avoid them:
Poor audio quality
Working with poor-quality audio recordings is one of the most difficult aspects of transcription. You may come across recordings with background noise, dim speech, or multiple speakers talking to one another.
To avoid this issue, consider buying high-quality headphones and using transcription software with noise-cancellation features. If the audio is still difficult to hear, don't be afraid to ask the client for a clearer recording.
Tight deadlines
Meeting tight deadlines is one of the most common challenges you will face as a transcriptionist. Most transcription companies promise high turnaround to their customers as means to have a competitive edge. Therefore, most transcriptionists work under the stress of meeting tight deadlines.
Fortunately, most transcription companies let you select which projects to work on. Most of the time, the shorter the deadline, the more money you can earn. You may earn twice as much working on a file of the same length as others simply because it is urgent.
To avoid working under constant pressure, choose projects with less strict deadlines, even if it means earning less money. This way, the process of transcribing will be less overwhelming.
Finding work
For most beginners, finding work is going to be a major challenge.
To ensure that finding work is not a problem, improve your transcription skills. Also, always read and understand the transcription guidelines of the company you want to apply to.
To increase your chances to find transcription work, you may need to get a transcription certificate. Nowadays, you can even get one by taking online courses. Additionally, you may need to specialize in a field like medical or legal transcription.
Boring and repetitive work
I'm sure by now you know that transcription mainly involves listening and typing as such transcription work is quite repetitive. It gets worse especially if you are working on long files. Doing the same things over and over is boring and tiresome.
To avoid this problem, work on shorter files or have a mixture of both long and short files. Taking breaks is also another way to make sure that you don't get bored doing repetitive work. You may also set milestones to work towards such as transcribing 4 hours per week.
Handling difficult clients
Time and again you will come across difficult clients especially if you work as a freelance transcriptionist. Some clients may provide you with poor-quality audio and expect to transcribe perfectly and others may decide not to pay you.
Effectively discussing the project with the client before starting can prevent some problems between you and your client, and it will also save you both time. If the client is being so difficult, it's better to move on and find another project to work on, or you may end up wasting your time.
Technical issues
Because transcription work is done on a computer, technical issues may arise from time to time. You may, for example, encounter software crashes, slow internet speeds, or computer malfunctions.
To avoid this problem, make sure you have a dependable computer and internet connection, and regularly back up your work.
7 transcription jobs from home (no experience needed)
TranscribeMe offers probably the easiest transcription jobs. The audio files are divided into short 2 to 4-minute audio clips making it very easy to transcribe even for beginners. Furthermore, you do not need either transcription experience or certification to work for TranscribeMe.
TranscribeMe offers transcription services to various industries such as medical, legal, education, business, and market research, so, you will have the opportunity to work in different industries. And, they offer a lot of educational materials making it a good company to work for if you are a beginner.
This company pays between $15 to $22 per audio hour and on average transcriptionists earn around $250 monthly. TranscribeMe pays via PayPal on a weekly basis.
Read our full TranscribeMe review.
2 GoTranscript
GoTranscript does not require any experience or certification when hiring and they hire from all over the world. If you are a beginner this is the ideal place to get started. They also offer transcription services in other languages giving you the opportunity to earn money by transcribing in foreign languages.
You will have the opportunity to work from home and work whenever you want. However, to work for GoTranscript, you will have to pass the GoTranscript transcription test during application. Once hired you will be able to choose what projects to work on and will be paid for every project you complete.
Gotranscript pays around $0.60 per audio minute. On average, you can earn around $150 per month and the top transcriptionists earn around $1215 per month. At GoTranscript, you will be paid every Friday via PayPal or Payoneer.
3 Scribie
Anyone can work for Scribie, all you have to do is pass their transcription test. Additionally, you must have a good understanding of English grammar and punctuation and have the ability to identify mistakes.
Scribie uses Ai to automatically transcribe audio files, so you won't start transcribing from scratch, it's more about editing an auto-generated transcript. You will be working on 6-minute short audio files making transcription easy and interesting.
Scribie pay rates range from $5 to $20 for every hour you transcribe. On average, beginners make $400, while experienced transcriptionists make $1600 a month. To get paid you must have a verified PayPal account and payments can be made at any time upon request.
4 Way With Words
If you want to become a transcriptionist but have never transcribed before, Way With Words offers transcription jobs and prior experience is not a requirement.
To join Way With Words you must pass their transcription assessment test. Once hired, they will train you individually on how to transcribe for them.
Way With Words provides transcribers with the opportunity to work whenever and how much they want. Additionally, transcriptionists can choose what projects to work on.
Depending on the quality of the audio and how urgent it is, you can be paid anywhere between $0.45 to $1.73 per audio minute. Way With Words pays out monthly through PayPal.
5 Rev
Rev is one of the best transcription companies that offer transcription, captioning, and subtitling services to various industries. And they are always looking for independent contractors to carry out transcription, captioning and subtitling work.
You do not need to have a transcription certification or experience to join Rev. However, you have to pass their grammar quiz and transcription test during application. If your application gets approved, you will be able to choose from the pool of work what project to work on. There are no minimum work requirements, you may work as much or as little.
Pay rates per audio minute range from $0.30 to $1.10 for transcriptionists and $0.54 to $1.10 for captioners. Foreign language subtitling, however, pays between $1.50 to $3 per audio minute.
Rev states that on average transcriptionists earn $245 per month and top transcriptionists make $1495 per month. They pay out weekly using PayPal, so you need to have a PayPal account to receive payments.
6 Speechpad
If you are just starting out with transcription jobs, Speechpad is a good alternative to consider. It does not require experience or certification, so even beginners can apply.
Besides transcription jobs, Speechpad also offers translation, captioning, and review jobs.
Speechpad pay rates range from $0.25 to $1. You can increase your earning potential by keeping your rating high and passing qualification tests. You will get paid for the work you complete on Tuesdays and Fridays through PayPal.
Casting words hires freelancers to transcribe and edit transcripts. You do not need experience to be hired.
Remote transcriptionists on Casting Words make between $0.085 and $1 per audio minute. The minimum withdrawal amount is one dollar and payments are made weekly through PayPal.
To work for Casting Words, you must be at least 18 years old and must pass a transcription test during application. If your application gets approved, you'll have the chance to work as much or as little and whenever you want. You will also be the one to choose which projects to work on. Casting Words offers a variety of jobs; you can be working on transcription, editing, or rating jobs.
Check out our CastingWords review.
FAQs about transcription jobs
Is being a transcriptionist a good job?
Yes, being a transcriptionist is a good job, especially if you have a fast typing speed, excellent listening skills, and a solid understanding of grammar and punctuation. Transcriptionists can usually work as freelancers, which gives them more flexibility in terms of work hours and workload. Transcription jobs are also a good way to make money.
However, it is important to note that transcription is a repetitive and time-consuming task that may not be suitable for everyone. It can also be difficult to maintain high levels of accuracy and attention to detail when transcribing for long periods of time.
Is it hard to be a transcriptionist?
Being a transcriptionist necessitates mastering a set of skills, so it is not easy to be a transcriptionist. However, if you have basic transcription skills, such as fast typing and attention to detail, becoming a transcriptionist is not hard.
It is possible to be a transcriptionist despite having no skills, but you must put in some effort. You'll be a transcriptionist in no time if you get the right training, practice, and remain patient.
How to become a certified transcriptionist?
To become a certified transcriptionist, you must obtain the necessary training and transcription certification exams. You can obtain the training by enrolling in a community college or taking an online course. Nowadays, there are a number of online courses that offer certificates upon completion. One online school in particular that can help you become a certified transcriptionist is Transcribe Anywhere.
It is important to note that there is no universal certification for transcriptionists. However, if you want to be certified to increase your chances of getting work, enrolling in a transcription training program or taking online transcription courses can help.
Do I need a degree to become a transcriptionist?
No, you do not need a degree to become a transcriptionist. However, getting some formal education and training can help you develop the necessary skills and knowledge to work as a transcriptionist. In most cases, graduating from high school is enough to become a transcriptionist.
How do I get paid as a transcriptionist?
There are many ways you can get paid as a transcriptionist, the most common way is pay per minute. Pay per minute is where you are paid per minute of audio you transcribe. This is pay per results, not the time it takes you to transcribe. Most transcriptionists make anywhere between $0.20 to $3 per minute.
Other common pay scales include; Pay per hour, pay per page, and pay per project. You may also get paid a salary.
The most common payment methods for transcriptionists are PayPal, ACH, direct deposit, check, and Payoneer.
Final Thoughts
Becoming a transcriptionist is an excellent way to earn money online, in that it provides the flexibility to work as much or as little and also whenever you want.
This blog post covers everything from skills to pieces of equipment you need to become a transcriptionist. By reading this post you will have full information on how to become a transcriptionist.
If you think being a transcriptionist is for you, check out this transcription jobs complete guide to learn more about transcription jobs. You will also find more than 35 transcription job sites hiring.