With so many internet scams, most people especially students, find it hard to believe that it's possible to earn money online. I wouldn't disagree with you if you think so, for it's very hard to find accurate information on how to earn money online for students. I myself, after trying so many times to earn money online, almost lost hope of the possibility that I will ever be able to make money online.
After experimenting with a variety of methods for making money online and earning over $1000, I've decided to share what I've learned. I will show you the best 10 ways to earn money online as a student and what you need to know in order to succeed.
There are mainly two challenges that students encounter when it comes to making money online. The first challenge is not having enough time and the second is a lack of funds to invest. As a student, I faced these two issues, which is why the methods I'll show you only require a computer, access to the internet, and a few hours spent learning the fundamentals. As a result, anyone can do it. Let's get started if you're ready.
Want to make some quick money? Here are the best online paid survey sites that pay people for sharing their opinions.
Freelancing
What is freelancing?
Freelancing is when a person works from home independently and makes his/her own decisions regarding the work he/she does. Freelancers can work on several projects with different clients at the same time.
Why freelancing?
Freelancing is probably the best way to earn money online as a student, in that you are going to have full control over your time. You will work when and how much you want to.
How much do freelancers make?
As a freelancer, you can make anywhere from five dollars to hundreds of dollars per project. The earnings are going to vary depending on the type of work, skills, and the time you put in to do the work. However, if you are skilled at something, such as web development, video editing, writing, graphic & design, data entry, etc. you can easily make a few hundred dollars per month.
If you think that you don't have any skills, don't worry, just pick something, say, video editing, and then spend a week learning how to do it. Once you have the necessary skills, you can begin applying for freelance projects.
Where to get freelance work?
If you're wondering where to find work, don't worry, there are several freelance marketplace websites where thousands of jobs are posted each week. Here are some of the best freelance websites;
For more, refer to this list.
To receive payments from freelancing sites, I recommend using Payoneer due to its low fees.
Blogging
If there is one thing that students are great at is doing research and writing. Why not earn some extra money monthly by writing and publishing content online? You don't have to be a great writer to start earning money through a blog.
There are many ways of earning money through a blog. However, as a student, you only need to focus on two to make an extra $100 or more a month. That's affiliate marketing and running Google Ads on your site.
To make money with a blog, you need to pick a topic to be writing about regularly and then create a simple blog and start publishing content on it. You can create a blog for free on Blogger or for as little as $2.95 a month you can create a self-hosted WordPress blog through Bluehost, which gives you more control of your site.
Affiliate Marketing
What is affiliate marketing?
Affiliate marketing is a marketing model in marketing where companies pay people for promoting their products or for spreading brand awareness. As an affiliate marketer, you will be compensated primarily for generating leads and driving traffic to the business.
Why affiliate marketing?
This is an excellent way to earn money online, particularly for students, because the majority of the revenue is generated passively. With affiliate marketing, it's very easy to start earning money online. You can promote a product once and keep earning a commission on it for months.
How to get started?
Find a product or service that has an affiliate program.
Promote it to your audience on TikTok, Instagram, Twitter, Facebook or YouTube.
Use Q&A sites like Quora and Reddit to drive traffic to your affiliate links.
Track your earnings
If you promote programs with a recurring commission, that is; companies that charge members a monthly subscription to have access to their services. You will have a consistent and long-term source of income. You will be making money as long as the person keeps paying for the services.
To find out the best affiliate programs with recurring commissions, watch this video.
It's not required, but if you want to be successful in affiliate marketing, you should start a blog where you can review products and services and then promote your links in your blog posts.
Click here to get started with Bluehost
Graphic Designs
Take a look at the design below, do you think you can create similar designs?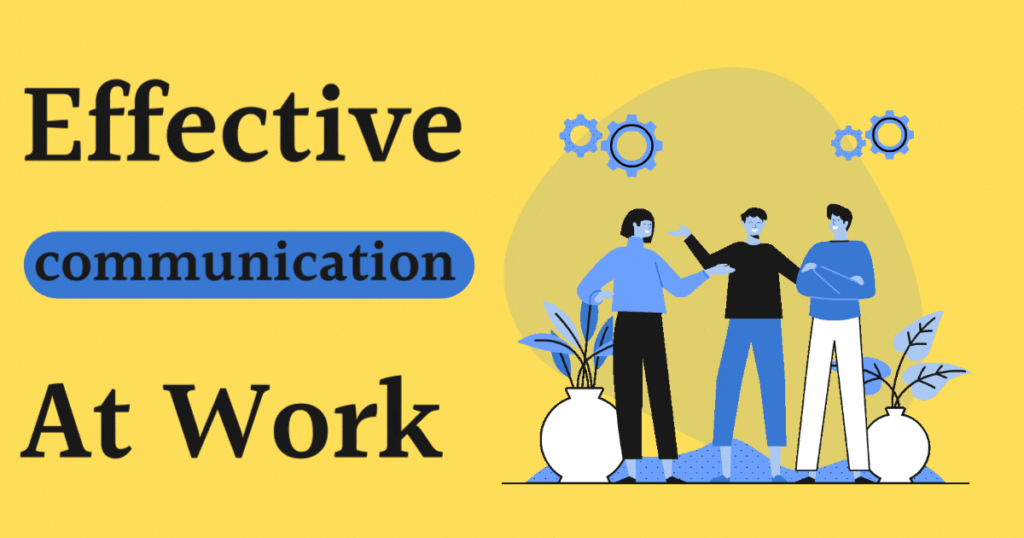 If you think you can, then designing such graphics can be a great way to make money as a student. The best part about graphic designs is that, once you master the art, it becomes very easy to do. This is important for students who want to earn money online because they will not have to devote as much time to work.
Here are some of the ways you can make money as a graphic designer:
Freelancing on sites like Fiverr, Upwork, 99designs, Etc.
Sell printable digital products
Make & sell social media templates
Design and sell T-shirts on Etsy
Make an online course on sites like Udemy and Skillshare
Start a YouTube channel or blog
To start making money online with graphic designs, you need to know how to use graphic design software programs such as;
Adobe Photoshop
Adobe Illustrator
Inkscape
GIMP
Canva
If you are a beginner, I recommend using Canva. This software is very easy to use and comes with a lot of free templates.
Testing Websites and Mobile Apps
Did you know that you can make money by testing websites and mobile applications? Yes, it's possible. Most businesses want detailed feedback on how their websites and apps are performing in order to improve user experience. When users leave a website or app due to poor user experience, businesses lose leads and thus money. Companies are willing to pay large sums of money to people to test the effectiveness of their websites and mobile applications in order to avoid this.
This is probably the easiest way for students to earn money online. You can make anywhere from $0.1 to $20 per test. Averagely, you will earn around $10 for a test that takes 20 to 30 minutes to complete.
To get started, you'll need a computer or a mobile phone with strong internet connectivity. A good microphone and a webcam may also be required. Here is a list of some of the best websites where you can get paid to test websites and mobile apps.
Answering Online Surveys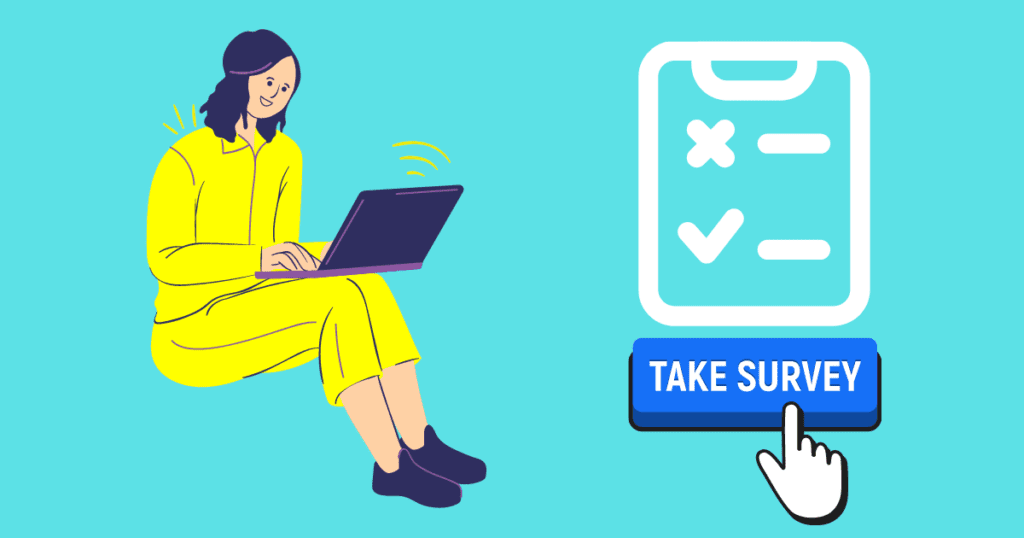 This is probably not the best way to earn money online, as it's time-consuming and the payments are very minimal. However, if you are looking forward to making a few dollars, say, $1 to $5 daily, then answering online surveys can be a great way to earn some extra money online as a student.
Best online survey sites:
Micro Jobs
Like online surveys, the money you're going to earn doing micro tasks online will not make you rich, but since these tasks are very easy to perform, why not make a few extra dollars? With these sites, you can make anywhere from $10 to $50 per month.
Best micro jobs sites:
Transcription Jobs
What are transcription jobs?
Transcription jobs are jobs where a person known as a transcriber converts spoken words either from an audio or video into text. With the increase in the consumption of audio and video, many creators are always on the lookout for people to convert their video or audio files into text.
Why transcription jobs?
Working as a transcriber gives you complete control over your time, allowing you to work as much or as little as you want. Transcribing may appear difficult at first, but once you figure out how to do it, you will discover that it is extremely simple.
How much do transcriptionists make?
People who work as transcribers make anywhere from $0.25 to $2 per audio minute transcribed. On average, transcriptionists earn around $200 a month. The amount of money you make will be determined by the amount of time you devote to transcribing and your level of experience. You can earn up to $1500 per month.
How to earn money online for students from transcription jobs
To become a transcriber, you need to have a computer with a good internet connection and headphones. Then you need to study and understand the transcription guidelines of the company you want to apply to before applying. Finally, you need to apply and take the transcription test. Once you pass the test, you will be able to work as a transcriptionist.
Here are some of the best companies to work for as a transcriber:
For more information, here are the best transcription jobs for beginners.
Trading
I debated whether to include trading because I have personally lost more money than I have ever made day trading. However, I had to include it on the list since I wanted to express my honest opinion.
Before I can go on telling you how you can be making thousands of dollars doing trading, let me forewarn you that trading is very risky. You are probably going to lose money the first time you attempt it, but this does mean that you can't make money with trading.
Trading can be profitable in the same way that it can be risky. However, to make money trading, one must first learn and comprehend how trading works. After you've figured out how the market works, you'll need to find a trading broker and start trading. To be safe when starting; start small, set aside money to trade with, pick a time to trade, and set realistic profit targets.
Here are some tips to help succeed at trading: Investopedia.
Online Course
This might be the last option on this list, but it's the most lucrative and passive way to make money online. You create the course once, and then you will be making money on it for years to come. If you are skilled at something, I greatly encourage you to consider making an online course.
Making an online course it's one of those things that seems so hard before you try, but the moment you start planning and recording the course, you will realize that it's not as difficult as you might have thought.
You can create a course on anything you're knowledgeable about, but to create and launch a successful online course, you must first understand the supply and demand for the content you want to create. You must ensure that there is a high demand and little competition for the information you wish to provide.
After launching the course, you will need to promote it to prospective students. With an online course, you can be making anywhere from a few hundred dollars to thousands of dollars a month.
If you think that you have what it takes to make an online course, you can launch your course with any of these platforms; Skillshare, Udemy, edX, Thinkific, Etc
Conclusion
During university, most students waste their free time doing things that are of little or no benefit to them. On average, students waste 4 to 6 hours a day. With this time, you can start your online side hustle, such that you might not even need to look for a job once you graduate.
I hope you find one or more of the methods I've shared in this post useful. If you choose one and focus on it for two to three months, you will start seeing results.
Have you ever earned money online?
If you did, what did you do to earn that money?
If not, share your thoughts on making money online in the comment section below.