Many people have lost their jobs and sources of income as a result of the 2020/2021 Covid pandemic and the 2022 economic recession. With so much uncertainty in the world, you never know for sure if you'll have a job tomorrow or if your current income will be enough to sustain you in the future.
Whether you want to supplement your income or start a new venture, this post shows 7 ways to make money online for beginners.
Despite a surge in the number of people making money online, there are numerous opportunities to make money on the internet. So, whether you are a complete beginner to the concept of making money online, there is something you can do online to make money.
Ways to make money online for beginners
To make money online, all you need is a computer and internet access. Many people are making six figures online from the comfort of their homes. Even though there is no assurance that you will make six figures, it is feasible to earn enough money to cover your living expenses. If that sounds appealing, here are 7 beginner-friendly ways to make money online:
Blogging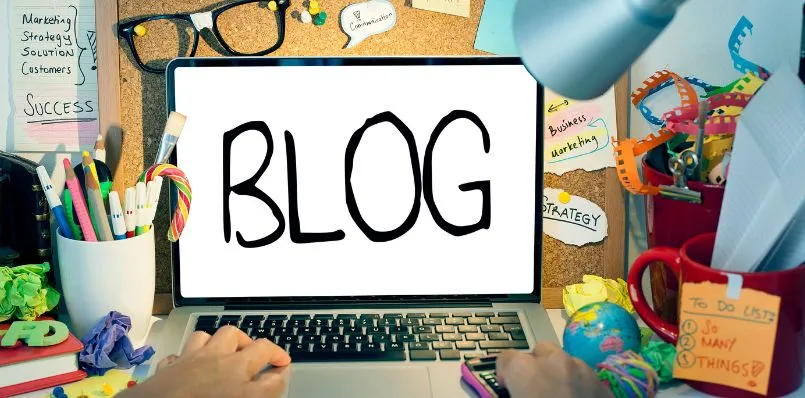 Do you enjoy writing and want to build an income stream in the background of your life? If so, starting a blog may be the best thing to do. Blogging is simply writing about a specific topic on the internet. As a blogger, you will be writing and publishing blog posts regularly on your website. As you write more content, more people will visit your website over time, bringing in more income for you.
How to start a blog
Starting a blog is one of those things that seem so difficult at first, but once you start, you discover that it's not as hard as it seems. All you need to start a blog is to make a website where your blog articles will be published.
The easiest aspect of beginning a blog is likely creating a website. I used to overthink creating a website before I started this blog. As soon as I started, I realized that it wasn't difficult; despite never having built a website before, I was still able to do it. The hardest and most crucial aspect of blogging is creating content. As a result, you should solely concentrate on content creation at the beginning of your blog.
To create a website, you require a domain (the name of your website) and hosting. Hosting is simply putting your website on the internet so that people can access it. You can begin with a free domain and free hosting from companies such as Blogger, Wix, and WordPress. However, if you want to take blogging seriously, you must use paid hosting plans because free hosting comes with a lot of limitations. You can start cheap hosting companies like Hostinger for as little as $1.99 per month.
For more information on web hosting, check out Digital.com's definitive guide to the best web hosting providers of 2022.
To start a profitable blog, you must select a niche (topic) that is less competitive and profitable. Writing about a topic with less competition allows you to increase your website traffic more quickly. As a result, you will start money much sooner. When you choose a profitable topic, you can make more money with less traffic. Choosing a profitable topic allows you to make more money with less traffic.
Another thing to remember if you want to succeed at blogging is to create content regularly.
How to make money from a blog as a beginner
There are a variety of ways to monetize a blog; here are some examples:
Running ads on a blog
Affiliate commissions
Sell digital products
Write sponsored blog posts
Provide consulting services
Once you have some content published, the quickest and easiest way to start making money from a blog is to apply for Google AdSense. After that, you can begin adding affiliate links to ranking blog posts to generate affiliate revenue.
YouTube Channel
Do you have knowledge or skills in a specific subject? Why not share it on YouTube and make money in the process? YouTube is a lucrative way to make money online, like blogging, YouTube, allows you to make money passively.
How to start a YouTube channel
To start a YouTube channel and grow it quickly, choose a specific niche based on your skills and experience to make videos about. Here are some YouTube niche examples:
Education
How-to tutorials
Finance & Investing
Make money online
Tech
Cars
Travel & Vlogs
Gaming
Fitness
Music
Cooking
Fashion
Product reviews
Creating a YouTube channel can be intimidating; the thought of putting yourself in front of others, being criticized, and so on makes it difficult to get started. If criticism is what is preventing you from starting a channel, you can start a faceless YouTube channel. You don't need to buy equipment to start a YouTube channel; start with what you have and then upgrade later. Many successful YouTubers began with only a smartphone.
How to make money from YouTube for beginners
There are numerous ways to make money on YouTube. The most common method is to monetize your channel with Google AdSense. To qualify for Google AdSense, your channel must have 1000 subscribers. You must also have accumulated 4000 hours of watch time in the past 12 months. You will be able to earn money from the video views on your channel once it has been monetized. Google AdSense pays between $5 and $7 per 1000 views on average.
Affiliate marketing is another way to make money with your YouTube channel. You must create product review videos; you earn money every time someone purchases something through your affiliate links. You can also make money by making sponsored videos and selling channel memberships.
CPA Marketing
CPA marketing, also known as cost-per-action marketing, is a marketing strategy in which a publisher (affiliate) earns money for each action that is completed. This is similar to affiliate marketing, but much easier because you do not need to sell anything.
How does CPA marketing work?
In CPA marketing, there are three major players: the publisher (affiliate), the advertiser, and the CPA network. Here's how it works: You promote and direct traffic to a specific product or service offered by the advertiser. People you refer to the service take an action, and you are compensated through the CPA network. Here are some examples of CPA Marketing actions that people must complete:
Download an application
Filling out a form
Sign up for a trial
Watching a video
How to make money with CPA marketing
Create an account on a CPA network and look for offers that you believe your target audience will be interested in. Then promote the offers to your audience. You may also run native ads. When someone clicks on your special link and takes an action, the advertiser pays you via the CPA network.
Here are beginner-friendly CPA networks to get started with:
MaxBounty
CPAlead
CPAGrip
ClickDealer
Admitad
Testing websites
Website user testing is where one gets paid to test how websites are functioning. To enhance user experience, most companies seek feedback on how their websites and apps are functioning. Companies are open to having users test their websites and mobile applications in exchange for money.
Since no prior experience is required for this type of work, it's an excellent option for beginners to make money online. All you have to do is visit a website and videotape yourself while using it, giving your thoughts and suggestions for improvement.
This is most likely the simplest way for beginners to make money online. You will typically earn $10 for a test that takes 20 to 30 minutes to finish.
Here are beginner-friendly websites that pay people to test websites:
UserTesting
uTest
Userlytics
TestingTime
Enroll
Transcription is the process of converting spoken words into written words. It's mainly generating text from audio or video files. The demand for transcribers continues to rise as video and audio consumption rises. As a result, you will always be able to find work as a transcriber.
Working as a transcriber gives you complete control over your time, allowing you to work as much or as little as you want. Transcription may appear difficult at first, but once you figure it out, you'll discover that it's quite simple.
Transcriptionists averagely make $200 per month. Per audio minute transcribed, transcribers make anywhere from $0.25 and $2. Even though the income potential for a transcriber varies depending on the amount of time invested and skill level, transcribers can make up to $2000 per month.
The following companies are among the best for beginners to make money online working as a transcriber:
Rev
Scribie
Daily Transcription
GoTranscript
GMR transcription
Way With Words
Teaching online and Online courses
Teaching online is the process of passing on knowledge to others via the internet. Many people prefer online learning because it gives them more freedom. Someone can choose when and how much to learn. You are also not required to be in a specific location to learn something. With the increase in the number of people wishing to learn online, there are numerous opportunities to teach and earn money online.
Wondering what to teach online? Don't overthink it, you likely know something that others don't, and even if you're not particularly good at it, there are people who would be willing to learn from you. Almost any skill can be taught online, but here are the most popular subjects to teach online; Language (mainly English), Music, Math, Sciences, Business, Fitness, and Cooking.
Primarily, teaching online necessitates familiarity with the internet and computers. This is because online teaching requires the use of tools such as videos, PowerPoint presentations, emails, and so on.
Tutoring online is a good way for beginners to make money online because it allows for a lot of flexibility and has a low barrier to entry. You have complete control over your time and you decide when to work. There is no need to get up early. You are free to work as much or as little as you want. In a nutshell, you're your own boss.
There are a lot of platforms that enable people to teach and make money online. Here are some of them:
Tutor
Chegg tutors
Buddy School
Preply
Cambly
Best online course platforms:
Coursera
Skillshare
Udemy
Edx
Writing
Everything on the internet begins with writing, which is why writing for money online can be very profitable. Furthermore, there is a significant demand for content writers online. Do you possess the ability to write? If so, why not make money by providing writing services online? Alternatively, you could start your own blog that will make you money over time.
Here are some ways for beginners to make money online by writing:
Freelance writing on websites such as Upwork, WriterAceess, Problogger, iWriter, Textbroker, and others.
Start a niche blog.
Create and sell Kindle books on Amazon.
Become a copywriter.
Create and sell Informational products.
There are numerous opportunities for beginners to make money through writing; all you need to do is decide what type of writer you want to be. Once you've figured this out, give yourself enough time to learn how other writers in your field are making money. You will undoubtedly be able to make money online from writing if you take action in line with what is working.
Final thoughts
Not only is it advantageous to learn how to make money online now, but it will continue to be so in the future. This is because the internet continues to grow.
There is a ton of false information and fraud online when it comes to making money online. Because of this, most people believe that making money online is impossible. The methods discussed in this post are proven ways for beginners to make money online.
How else do you make money online? I'd love to hear your thoughts in the comment section below.
Follow this guide to learn how to make money online as a student or beginner.